Mini-Cam Recognised for Export Success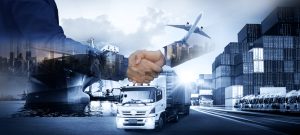 Mini-Cam has again been recognised for its overseas success, this time with a place in the third annual Sunday Times Lloyds SME Export Track 100. The league table ranks Britain's small and medium-sized companies with the fastest-growing international sales.
Mini-Cam features after achieving a 53 per cent increase in international sales in the two years to January 2016, with customers in more than 40 countries now using our hi-tech camera systems in underground surveys. Customers include water and wastewater companies, municipal authorities and companies in the oil and gas, petrochemical, construction and engineering sectors. The company has seen strong growth in the United States, the Middle East and Europe, and recently entered new export markets in China and Central and South America.
Managing director Nigel Wilson said: "We are delighted to feature in the Sunday Times Lloyds SME Export Track 100. This recognition reflects the hard work of our excellent team in driving international sales growth for Mini-Cam and we look forward to expanding our overseas footprint further during 2017."
The league table is sponsored by Lloyds Banking Group, DHL Express and Heathrow Airport, and its supported by the government's Exporting is GREAT campaign. This latest honour follows Mini-Cam's triumph at Insider's 2016 North West International Trade Awards. Mini-Cam was named international company of the year for businesses with turnover of up to £15m.