Egg Shaped Pipe Inspections Just Got Easier!
NEW Brick Egg Stabiliser
Mini-Cam have just added another innovative accessory to their industry leading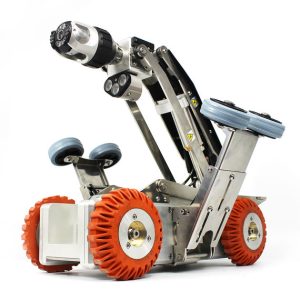 Proteus system. A simple quick fit to our CRP300 Crawler, the NEW BEP300 Brick Egg Stabiliser stops the crawler from rolling over during inspections in pipes with an egg-shaped profile. Contact our Sales Manager Greg Guest (Mobile 07738 804511)or Sales Support Technician Matty Stark (Mobile 07493 868750) for more information, pricing and to arrange a demonstration.